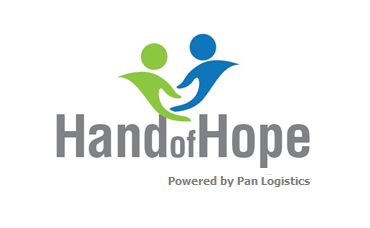 Pan Logistics designed the "Hand of Hope" fund under the Yücel Cultural Foundation platform with the support of international partners, team and friends.
The invitative aim is to be a hand of hope for the families affected badly at the 6 February 2023 Earthquake for the following months, while they will be building up their new lives .
This is an invitation to give a hand of hope to the project, in order to offer a chance to additional new families by increasing the fund.
Every big or small contribution will be vital during these difficult events and we believe this is not a moment for despair and sadness, but a time to stand up and give hope to others.
Will you please contact handofhope@panlogistics.com.tr e-mail adress for the further details .

For your donations:

Turkish Lira Account
Recipient Name: Pan Deprem 2023
TR87 0006 2000 1500 0006 2924 44

Dollar Account
Account Name: Pan Lojistik Deprem
TR79 0006 2000 1500 0009 0503 95
Euro Account
Account Name: Pan Lojistik EURO
TR09 0006 2000 1500 0009 0503 94
SWIFT/BIC Code: TGBATRISXXX
Critical Note: While donating, the Recipient Name section must be filled by writing: "Yücel Kültür Vakfı". Otherwise, the bank might cancel the transfer and refund.
*No transfer fee will be charged by Garanti BBVA for donations made to accounts above.
Powered by Pan Logistics and Yücel Cultural Foundation.
YKV Content:1499